Turmeric Papaya Hyperpigmentation Mask
$

15.00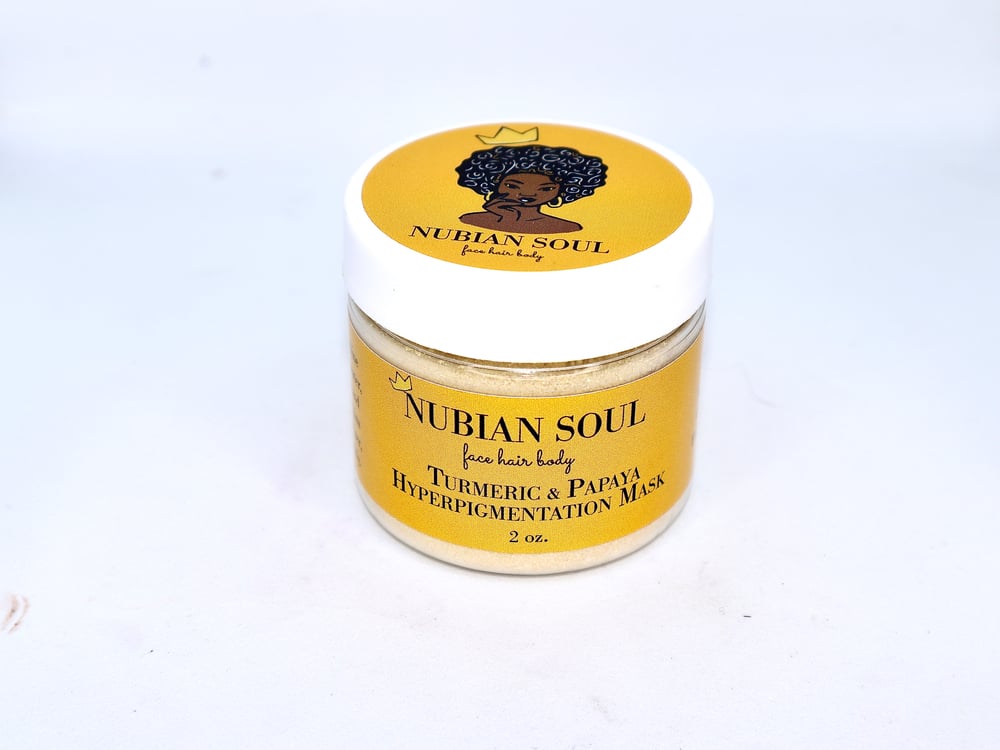 Packed with powerhouse ingredients sure to leave your skin bright, fresh and radiant.
- Papaya, turmeric and chickpea power attack hyperpigmentation.
-Yogurt powder fights acne.
-Aloe soothes, and chickpea powder and kaolin cleanses and gently exfoliates.
Spotlight Ingredients
-Papaya Extract
-Turmeric
-Chickpea Powder
-Kaolin Clay
-Lactic Acid
Directions:
Directions: Take 1.5 teaspoons of mask and combine with 1.5 teaspoons of choice liquid (acidic toner water, hydrosol, milk). Mix to form paste, apply to skin and leave for 10-15 minutes. Avoid waiting until mask is completely dry and crumbly to remove to avoid moisture loss. Press and hold warm wet cloth against skin then carefully remove. Staining and/redness may occur. Rinse and follow with toner, moisturizer, and/or Herb Infused Whipped Shea. Use as needed as a spot treatment or 2-3 times weekly as part of your skincare routine. For added benefits, mist Tea Tree Aloe Skin Refresher or cidic Toner Water on to mask to allow skin to soak up more benefits without risking moisture loss.
Use as needed as a spot treatment, or weekly as a part of your skincare routine.

Please discontinue use if irritation occurs
For best results combine with Tea Tree Aloe Skin Refresher and water or hydrosol, milk, or Acidic Toner Water
Ingredients: Nonfat
Milk Solids, Lactic
Acids, Cultures, Kaolin
Clay, Turmeric, Papaya
Extract, Chickpea Powder,
Aloe Vera 100x.
Share